Launch of Marple Local History Society's 60 Years of History
Exhibition at Marple Library on 6 June 2011.
Society Activites: Monthly meetings are held between September and April, several field trips are made each year. The society publishes a range of publications, has an active archive session on Thursday mornings and organises occasional exhibitions.
Meetings: Month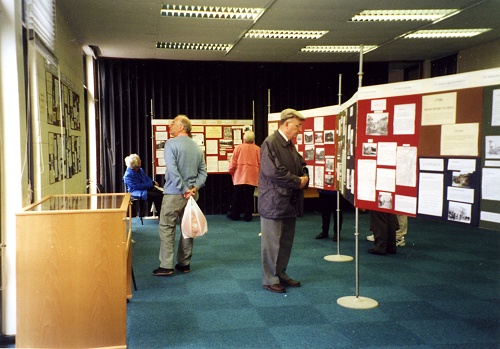 ly meetings are held between September and April with speakers giving talks on subjects both local and from a wider area. Several field trips are held each year, usually with a connection to one or more of the talks. Link to Meetings
Archive: The Society holds extensive archives of local and regional interest and is constantly adding to them. The majority of artefacts in the archives are given to the Society by local people but we also receive items from descendants living across the world. We aim to preserve and protect these items and provide information to both local and wider communities. The archives are stored at Mellor Parish Centre. Link to Archives
Publications:The Society has published books reflecting the range of history in Marple and surrounding area. Link to Publications