Welcome to the Marple Local History Society website
Visit the online Society Archives here

Compstall Market Place
Compstall Market Place with Saint Paul's Church in the background.
From Marple Local History Society Archives.
Coming up:
New Mills Walk June 18th
June 18th sees the second stroll of the Marple Local History Society's summer season 2018 when we will be guided through the streets of New Mills by Neil Mullineux.
Neil will be referring to a series of illustrations and a copy of these is just a click away.............................click The Evening's pdf
Marple Lime Kilns
Talk & discussion with Historic England on behalf of FOLK (Friends of Oldknow's Lime Kilns)
Historic England will be in there to discuss their role in relation to the Lime Kilns and how they can support FOLK and the future investigations and works at the site.
Open to all, Date: Tuesday 3rd of July 2018, Time: 7.30pm - 8.30pm/9pm at the Marple Forces & Social Club, Lime Kiln Lane, Marple SK6 6BX

Greater Manchester Archaeology Festival
The first Greater Manchester Archaeology Festival was held in June 2017. The 2018 festival runs from 21 June to 24 June. It is organized by the Centre for Applied Archaeology in the School of Environment and Life Sciences at the University Salford, in conjunction with the Greater Manchester Archaeology Federation. The Festival aims to increase access, encourage the exploration, and celebrate the archaeology of Greater Manchester.
Click Greater Manchester Archaeology Festival Blog for details of the events, over 4 the days of the festival.
May 2018 Visit: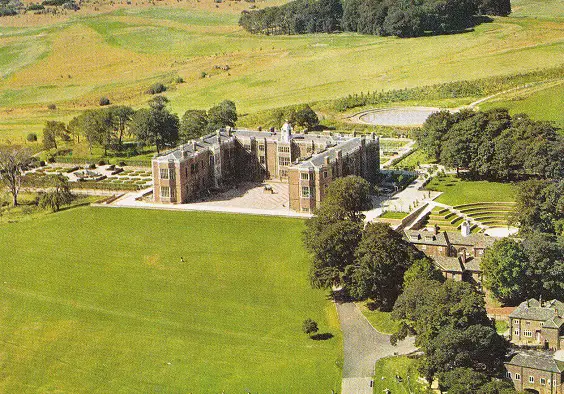 In view of the current prominence of Samuel Oldknow and all his works shown up by 'Revealing Oldknow's Legacy' in Marple, the main focus of our visit was to see the original portrait of Samuel Oldknow as a young man in his yellow trousers, by Joseph Wright of Derby, which is part of the art collection of Leeds City Council and hangs in Temple Newsam House. But having discovered one of the most beautiful churches anywhere with St Wilfrid's in the nearby Leeds suburb of Halton, we started our day there. We were warmly welcomed by members of the congregation who provided much appreciated morning refreshments and then guided us round the wonderful church.
Read more: St Wilfrid's Church, Leeds and Temple Newsam House