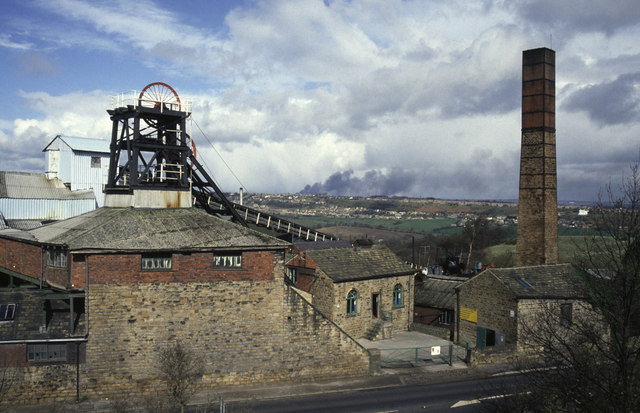 Having arrived at the former Caphouse Colliery we were looking forward to an interesting day but, first things first, we all headed to the café, ignoring both the shop and the exhibition on the way. After coffee (or in some cases, coffee and an extra breakfast) we headed underground. But not straightaway. First we had a lecture on what we could and could not take down the mine. (Nothing and everything, respectively.) No cigarettes, lighters, tobacco, drugs; cameras, watches, iPods or mobiles. Fortunately, for some of our members, hearing aids were exempt. Having suitably disrobed, we were each then issued with a helmet, a lamp and a tally (brass disc showing that we were in the mine.) Only nineteen of us were selected for the first tour. This was not a Health & Safety regulation (although there were plenty of those.) This was a practical regulation as there was only room for twenty in the cage (19 plus guide.) It was certainly very cosy as we dropped 450 feet down the shaft. This mine was in continuous production from 1790 to 1985, and it was at the centre of a coal-producing area - there are over 1500 shafts and bell pits within a five-mile radius.
We were able to see how mines were operated from the earliest times until the present day. Pre-1842 the conditions were horrendous with women and children as young as five working in dirty and hazardous conditions for up to twelve hours per day. The Mines Act of 1842 proscribed women and young children from going underground but it was still very dangerous work. Subsequent legislation gradually improved conditions in the mines but even in 1923 well over a thousand men were killed and over 200,000 injured.
Mechanisation was slow to be introduced but, after 1945, giant coal cutters gradually replaced back-breaking manual labour. We were introduced to cutter-loaders (1950s) and trepanning machines (1960s) and shearers (1980s) - a response to improvements in technology and the changing demands of the different markets for coal.
Not only did we learn about mining but we were also introduced to a new language. Traps (doors), operated by children as young as five. were used to control the flow of air through the gates (roadways). Hence the expression "Shut your trap." Each coal face of 200 yards was divided into stints of 10 yards for each miner by a thick wooden rod exactly three feet long; a yardstick.
Once the tour was over, we again squeezed into the cage in the riding shaft, handed in our tallies to the banksman, and went for our snap (lunch.) The Lancashire equivalent is bait - not nearly so appetising.)
After lunch we could wander at will around the site and there was plenty to see - a very comprehensive museum, pit ponies in their stables, the steam winding engine and huge pieces of redundant machinery, coal tubs and miscellaneous equipment. The pithead baths were particularly interesting. Only installed in 1938 - before that the miners had to clean up at home - the baths worked to a system. All men had two lockers. They would leave their home clothes on the clean side, pick up their towel and soap and go round to the dirty side to put on their work clothes. At the end of the shift they would reverse this procedure.
On the return journey we were hoping for a plaintive rendition of "Don't go down the mine, Dad" from the three Atkinson Sisters, whose father was a miner, but it was not to be. Pity! It would have rounded off a fascinating day. Thank you, Judith.