Trips 2022-2023
Add a brief resume of this year's trips here...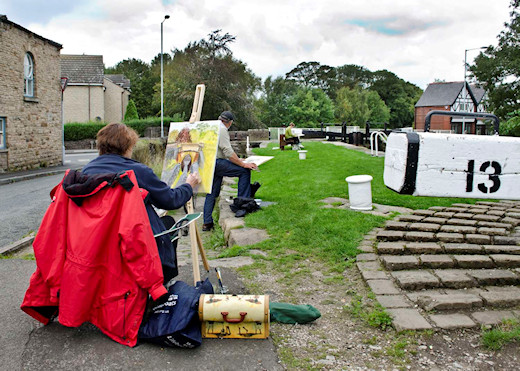 The flight of sixteen locks is one of my favourite places in Marple. A walk down to the aqueduct is peaceful but not lonely. You pass the occasional boater struggling with the lock mechanism, panting runners, dog-walkers exercising themselves rather than their dogs and people doing much the same as you are. A quiet and tranquil promenade to start the day or to wind down after a stressful afternoon..
Category: Trips 2022-2023
Hits: 422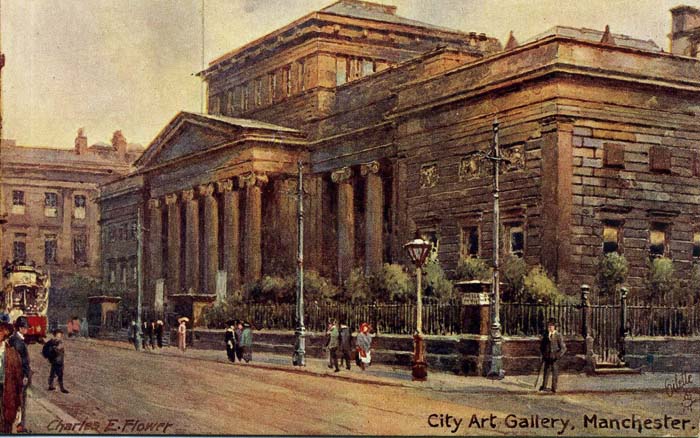 There were 20 on the tour + Jonathan. The weather wasn't helpful as it rained which did affect us as we started by looking at the outside of the Art Gallery, the Athenaeum which became the art gallery extension, architect of both being Sir Charles Barry. The Art Gallery is Greek style while the is Palazzo style which influenced many of the warehouse buildings of the area.
Inside, we looked at a number of pre-Raphaelite paintings, starting with 'The Workers', Jonathan's favourite and he explained what exactly was happening and what the painter wanted to convey to the public. We also went into the Lowry and Valette gallery and looked at sculptures. On this latter point, the Gallery is trying to engage with visitors more by exhibiting sculptures from the stores. Apparently, overall, only 5% of the Art Work the Gallery owns is on display.
We were not allowed into the storage area as the Gallery is concerned about malicious damage to art works by climate activists. Jonathan said he did say that he didn't think Marple Local History Society members were a threat, but the decision was still no.
Hilary Atkinson
Category: Trips 2022-2023
Hits: 397