Archive stories featuring video and film
Videos, film-clips and visual presentations linked to Marple and District.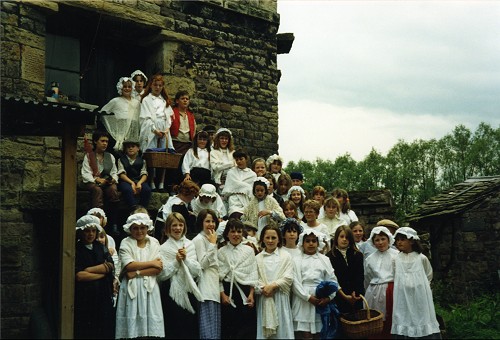 In 1990 the community of Marple celebrated the bicentennial of the building of Samuel Oldknow's Mellor Mill alongside the River Goyt. This record of the fortnight-long event was filmed and produced by local man Tony Sheldon with help from partner and Production Assistant Denise Ambery. At the time 25 copies of the VHS video were made with one copy in Marple Library.
This is the on-line premier of this wonderful look back at Marple's History narrated by David Brindley.
Category: Videos
Hits: 1365
Warship Weeks were held across Britain in 1941 and were vital fundraisers for the Government. The story of how Marple came to adopt minesweeper HMS Maple was lost to memory until one phone call brought events back to the surface.
In this video created by Friends of Marple Memorial Park volunteer Anne Frazer, who worked to requirements of the Imperial War Museum so that it could be placed in their archives, Leslie Howard and Noel Coward help to explain and we see how a new community effort has restored an important piece of history to pride of place.
Category: Videos
Hits: 4351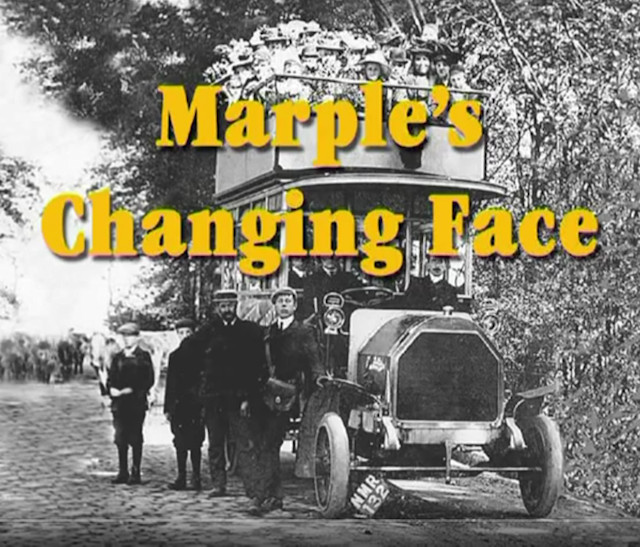 An imaginary journey through the Marple of yesteryear using old photographs (some over 100 years old), together with some more recent photographs (April 2003) for comparison.
Marple's Changing Face started life as an audio-visual presentation by Gordon Mills in 2003. Proving popular it became a VHS tape, then as technology moved on it became a DVD, sold to raise funds for the British Heart Foundation. Now, with the permission of his family, the full MP4 video version has been put on-line, to share Gordon's creation with more Marple folk and the wider world too.
Category: Videos
Hits: 5916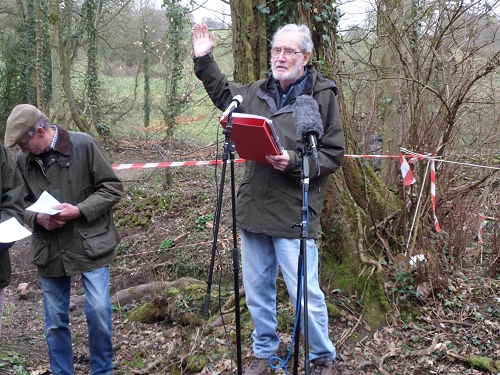 John Hearle introduces the openingIn 1794 the Mellor Mill, Bottoms Mill was opened, six stories, 400feet long, and 33 feet wide the mill was powered by the Wellington Wheel. A breast water wheel 22 feet diameter, 18 feet wide. Power was transferred, from the edge of the wheel to the rest of the mill by vertical shafts. By 1804, 10,080 spindles were operating and up to 550 workers (mainly women and children) were employed. However less than fifteen years later the need arose for a second wheel, and the Waterloo Wheel, was constructed. And in 1860 investement was made in the new form of power, steam, the steam and boiler house.
Category: Videos
Hits: 5266