Archive stories of people
Stories from the archives linked mainly to people of Marple and District.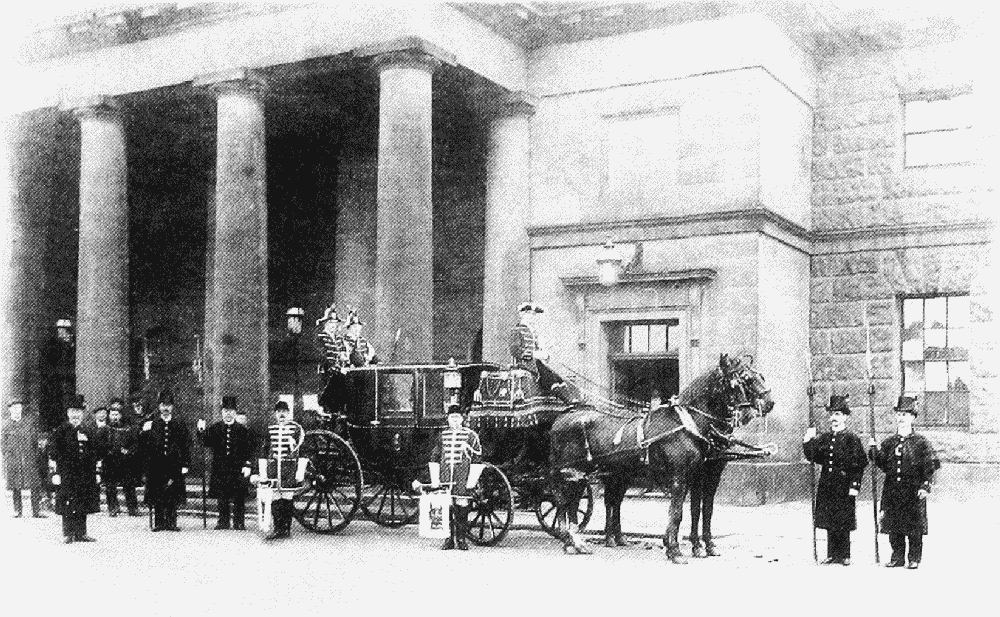 Marple Parish Magazine 1892/3 gave extracts from reports of Court proceedings at Chester Assizes in 1824 detailing two crimes committed in Marple. William Jones was indicted for sacrilegiously breaking into the Chapel of All Saints at Marple and stealing a quantity of bibles and prayer books; and John Allen was indicted for breaking into the house of Joseph Gee of Marple and stealing a quantity of bacon. You may be surprised at how they were punished.
Category: People
Hits: 3259
Read more: A Glimpse of 19th Century Crime and Punishment in Marple
This wonderful photograph, taken around 1902, records four generations of Margaret Davenport's family. Margaret was born in Marple and recently celebrated her 90th birthday.
Her grandparents George and Ruth Close are standing at the back of the photograph (Ruth wearing a dark top). Sitting in front of them are Ruth's parents, John and Julia Hartle. The two young ladies are Ruth's sisters, Sarah Anne and Martha. Sitting on great great grandmother Hartle's knee is Frederick, born in 1901, the eldest child of George and Ruth. Frederick (Margaret's uncle) was the eldest of eleven children, nine of whom survived to adulthood. I suspect that this photograph was taken at his christening.
Category: People
Hits: 2775