Compstall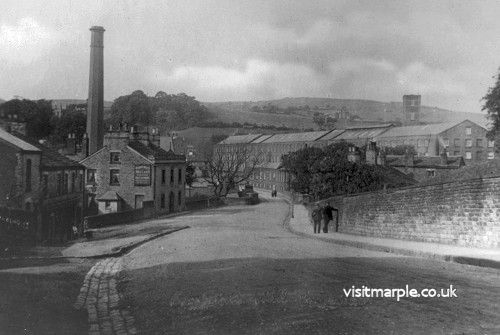 Transcript of cassette entitled: Jack Hadfield
Jack Hadfield was a native of Compstall, the eldest son of Sam Hadfield. Together with other members of this large family he worked at Compstall Mill where he started organising Trade Unions. He was also a member of Compstall Urban District Council—the smallest in the country.
Jack Hadfield tells us of the struggles of the workers of Compstall.
Category: Compstall
Hits: 4792
Transcript of cassette entitled:Jack Bradbury
Jack Bradbury, also a native of Compstall, has always lived in the village. He began working in Compstall Mill, but went on to be a gardener, in which occupation he ended his working life. He was in his 80's, at the time of recording.
"Are ya ready? Well, I've just arrived here to you now. I've been across at (doctor?)Hastings. I've bin havin' a good bunfire. Now I'll just tell you about St. Martin's, the school. Course in them days...."
Category: Compstall
Hits: 6485
Mrs Joseph Swindells
Mrs. Joseph Swindells, who died in 1965 at the age of 86, was Miss Fanny Thornley when she taught at Compstall School. She was a native of Compstall and lived in the district all her life. Her family were closely connected with Compstall Mill.
Category: Compstall
Hits: 6676