Mellor
Mellor between the wars – a picture of the district
Top Mellor is that part above the Devonshire Arms, consisting mainly of old stone cottages, often spoken of as "the old village". At the time I am going to talk about Mellor houses were not numbered so the names of the small groups, New House Hill, Sundial, Springbank, Richmond Hill and Moor End, were used for addresses. We lived at Springbank and never considered ourselves to belong to Moor End.
Category: Mellor
Hits: 3406
Mellor between the wars – utilities and services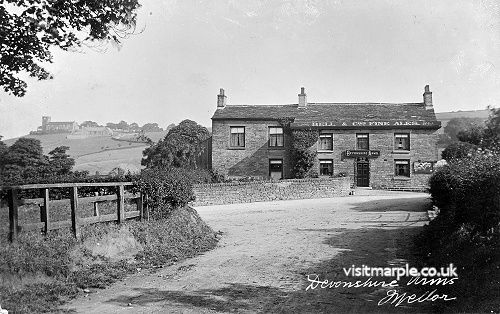 Many amenities, now taken for granted, were completely lacking in those days. I am sure there was no telephone in Top Mellor so if there was an urgent need for a doctor a messenger had to dash down to the surgery in Marple Bridge. When I was born this is what my father had to do in the night and I believe he jokingly remarked that he only had time to put his bedroom slippers on. A phone box put by the Devonshire Arms (left) in early 1920s was much appreciated. Apart from a sewer, up Longhurst Lane and through Moor End, there were no public services then in top Mellor.
Category: Mellor
Hits: 3357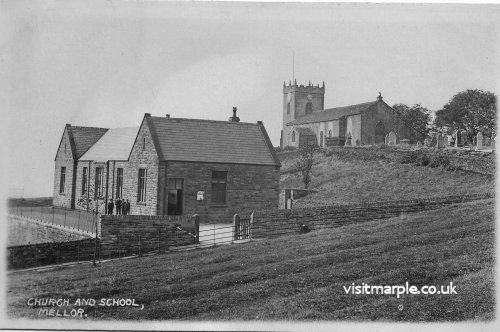 When I was about three my father got to know the Wilson family who lived at the stone- built detached house just up Gibb Lane which in later years we were to occupy. They had a son my age called Norman and it was arranged that I should play with him. Permission was granted for me to run across the meadow when the grass wasn't long and enter their back garden by a hole in the hedge. This, my first friendship, was to last until we were eleven years' old. I started at Mellor School below the Church when I was five. To keep the boy infants away from the big rough farm lads, of up to fourteen years old, who all wore clogs; they had to use the girls' playground. I found this a bit scaring as some of the girls were also big and rough and wore clogs. Most of the games they played, and expected us to join in, were completely bewildering.
Category: Mellor
Hits: 3001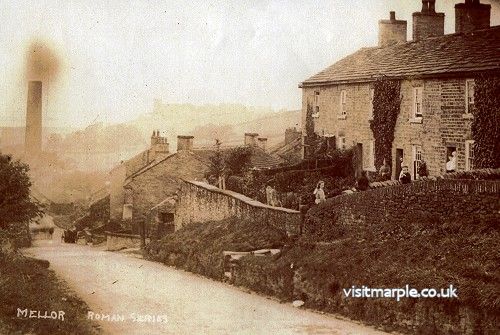 My father's chief leisure occupations were golf and gardening. He made a beautiful garden of our plot at the front of the cottage with immaculate lawn and beds of rose bushes. We had no back garden and there was no space for vegetables. Consequently, about the year 1920, he took over the tenancy of quite a large allotment on some terracing near the Wallers' mill site in Moor End. He worked this with enthusiasm and produced large quantities of fruit and vegetables, much of which he gave away to neighbours.
Category: Mellor
Hits: 2470