Marple
Memories of Marple and Hawk Green.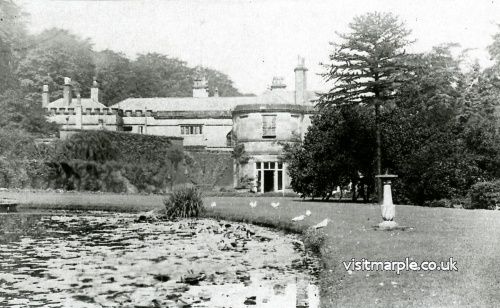 It was 16 years of age when I first came to Marple. An old school friend of mine who lived in Wales had a job of parlour maid at Brabyns Hall and I met her in Wrexham when she came home on holiday. We had been to school together with her five sisters. In the course of conversation she told me Miss Fanny Hudson who owned the Hall wanted a kitchen maid. She spoke for me and wrote a letter that I could have the job if I still wanted it.
Category: Marple
Hits: 296
My parents, sister and I moved from Didsbury Road, Stockport, early in the war, as the house (Richmond Lodge) where we lived was next to some railway marshalling yards, a favorite target of enemy bombers. My father had a chemist's shop on Brinksway, Stockport, and also one on Stockport Road, Marple, that I believe is still there. We lived above the shop. There was a post office next door (where the son rejoiced in an O gauge electric railway), and a garage opposite.
Category: Marple
Hits: 3529